The DStv Eutelsat Star Awards is part of the ongoing partnership between MultiChoice Africa and Eutelsat since 1999. In 2011 MultiChoice Africa and Eutelsat combined their expertise to initiate an annual pan-African student competition called the DStv Eutelsat Star Awards.

About Eutelsat
Founded in 1977, Eutelsat is one of the world's leading satellite operators. With a global fleet of satellites and associated ground infrastructure, Eutelsat enables clients across Video, Data, Government, Fixed and Mobile Broadband markets to communicate effectively to their customers, irrespective of their location. Over 6,800 television channels operated by leading media groups are broadcast by Eutelsat to one billion viewers equipped for DTH reception or connected to terrestrial networks. Headquartered in Paris, with offices and teleports around the globe, Eutelsat assembles 1,000 men and women from 46 countries who are dedicated to delivering the highest quality of service.
For more about Eutelsat, please visit www.eutelsat.com
Press contact:
Violaine du Boucher | Tel: + 33 1 53 98 37 91 | vduboucher@eutelsat.com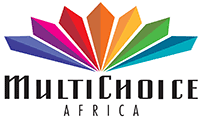 About MultiChoice Africa
Entertainment is a powerful way to tell stories that open our minds, bring people together around shared passions, and connect us to new realities. It makes us laugh and cry. It informs, it educates and it inspires. MultiChoice is a video entertainment company, and our purpose is to use the power of entertainment to enrich lives. We make the best in entertainment accessible to millions of households in 49 countries across Sub-Saharan Africa. We do this through cutting-edge technology on our DStv and GOtv platforms – delivering the content our customers love and contributing to the success of local economies. Born and bred in Africa, we are rooted in the countries where our customers live. We are managed and run by local people, and strive to provide all our employees with new opportunities. We're proud of the contribution we make to our communities, and our business has grown hand-in-hand with local economies by forging long-term partnerships with governments, national broadcasters and entrepreneurs. We want to use our influence and resources to play a positive role in Africa, helping to grow Africa's people and creative industries into vibrant, economic powerhouses. It's by creating value for our customers, our employees and society that we'll build a successful business for the future.
Press contact:
Lebogang Ramothata | Tel: +27 11 289 4366 | lebogang.ramothata1@multichoice.co.za